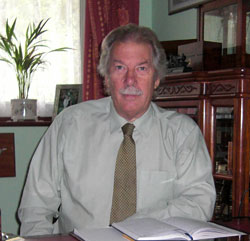 Douglas Chadwick
Founder & Chairman
I should tell you that I don't have a background as an investment professional. Far from it.
Prior to creating Saltydog Investor, at various different stages in my life I have been a deckhand on a deep-sea fishing trawler, a navigator on a merchant navy ship (hence the name "saltydog"), gained a degree in Theoretical Physics, and built up two successful manufacturing businesses worth millions.
That's an unconventional career, I know, and certainly has little to do with financial services. But I see that as an advantage. When it came to investing in the stock market, I was able to look at the problem with fresh eyes. Plus my natural instinct to work things out for myself led me to develop my own methods from scratch.